Here is my current mosaic work in progress, sitting on a lazy susan for easy turning. I was using this clay pot upsidedown on my porch as a plant stand. I am using thinset to apply the glass, but I don't trust the cheap clay pot ($12 at Biglots) out for winter, so I will keep it as a plant stand on my porch.
My concept is a luna moth on a tree trunk, and on the back of the tree a little birch tree grows. I'm going to mosaic a saucer and attach it to the top, not sure how that will fit with the theme, maybe just cover it with leaves.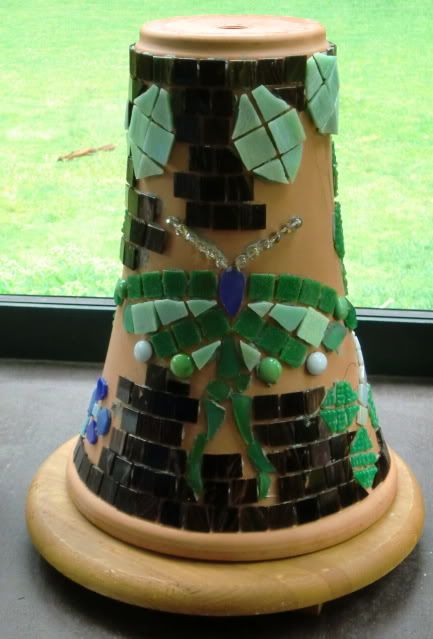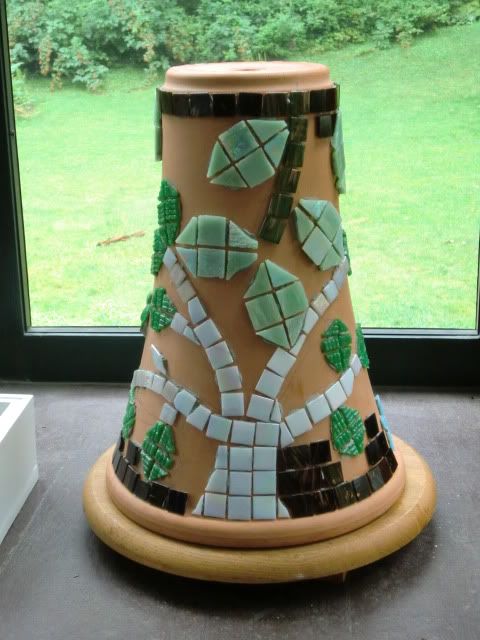 And here are some bricks that my friend Susan and I mosaicked to go into the corners of a planter in our downtown. I call them, Bright Lights Big City Rubicks Cube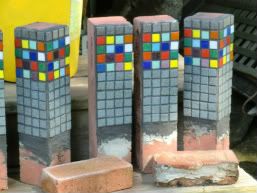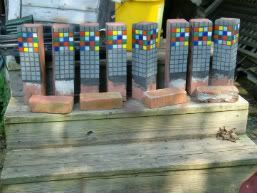 Thanks for looking!
Kathy