I obsessively made 45.
Roses, hung with embroidery cotton and a small button.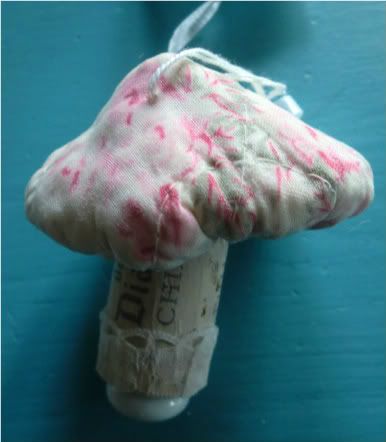 Red with white spots, paired with a small german spun cotton shroom and sitting on a clothespin.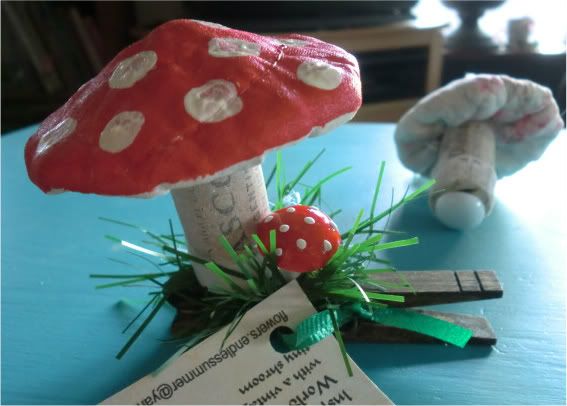 Same as above but pink.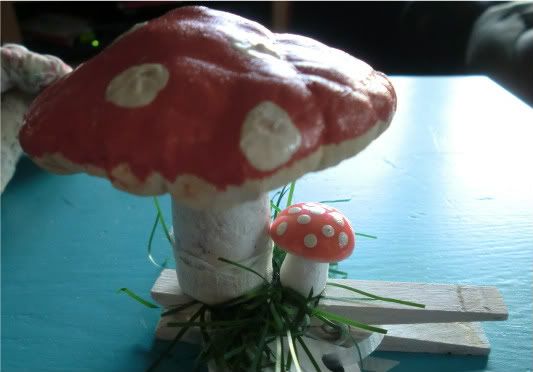 Red one in the hibiscus tree: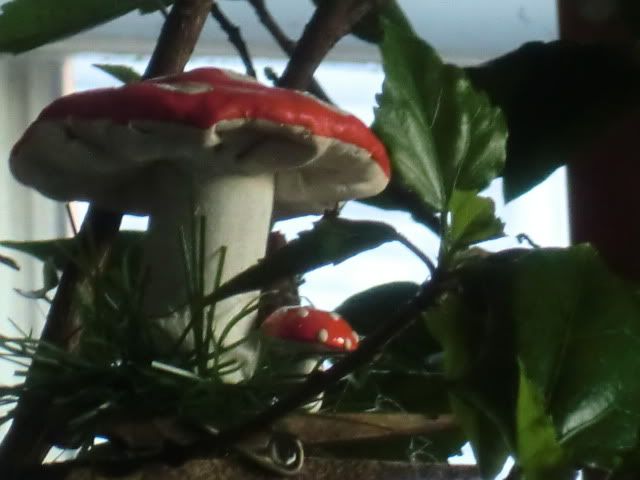 Made with my childhood bedspread (50 yrs old) which really fell apart last time I washed it, and wine corks which I have plenty of!
Thanks for looking.
Check out some amazing creations at
Motivate Me Monday
over at Keeping it Simple and at
Stephanie Lynn's Sunday Showcase and
Thrifty Things Friday
at the Thrifty Groove.
Kathy