I'm linking up to
Bunny Jeans Bunny Hop Party.
And the
Under $100 Linky Party
at Beyond the Picket Fence. Check out the other projects!
I've been painting plates lately, mostly small ones to use as centers for my plate flowers: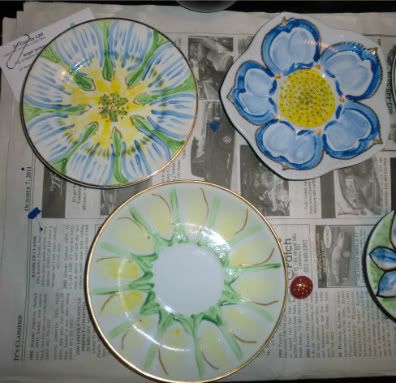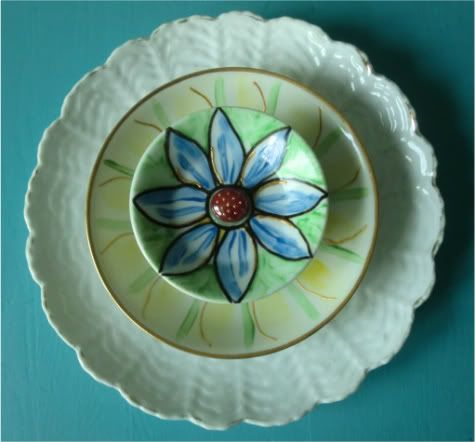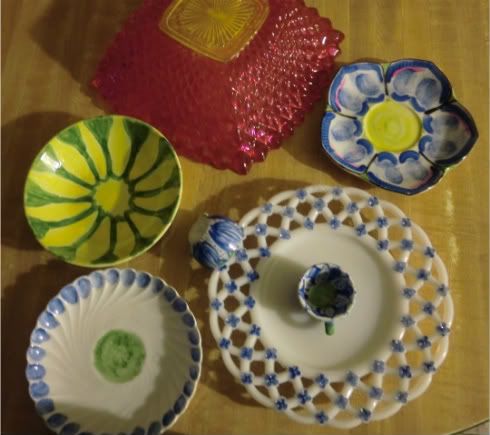 I've never painted much. It is fun. I'm going to do ivory accent lines on the sunflowery one to make the petals sharper. Pebeo 150 paints. Baking in the oven makes the paint glass-like and hard.
It just occurred to me when I was looking at one of the little cups that they would be very nice Christmas ornaments. I may hang my small painted plates on the tree this year.
The pebeo paints are expensive but the plates are often 25 cents or less! I started with 3 colors, and black pen and a gold outliner. With a Michaels 50% off coupon for one item the total was around $20. If you bought a kit instead of individual you could save even more with the coupon!
Kathy