This is a picture of my Great Uncle George's Uncle Arthur. When Uncle George got old (95) he started giving me photos. Previously he had given me some to scan and return. He died right before his 96th birthday, and when I put together some commorative pages including his own service in WWII, I put together this page about Great Great Uncle Arthur who served and died in "The Great War".
No one who knew Uncle Arthur is living today. I only know he was one of my Great Grandfather's brothers. "Enlisted May 24, 1918 Died September 21, 1918" was on the back of the photo.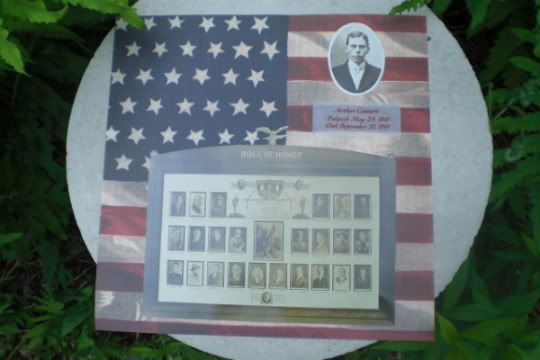 Thank you Uncle Arthur, and the other "boys" from my hometown in the big photo, and to our servicemen and women everywhere and when.