I have a bunch of lamps from when I used to decoupage them.
I've been collecting plates with roses for a while. And I chopped them up the other day and realized they looked good with the shimmery glass tiles I'd picked up at HD.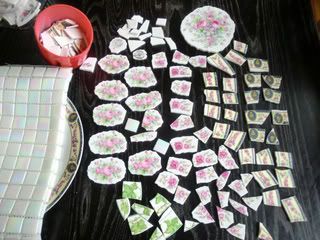 So here is an ugly lamp with 6 somewhat flattish sides, and I have the lower half of 3 sides done...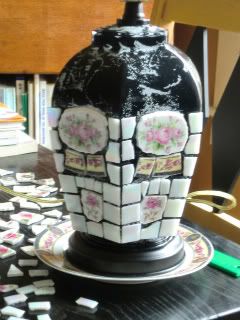 I want to have it done by Wednesday to give as a gift. That means to have it ready to grout by Tuesday. But I had to go into work this weekend, so I'm off schedule!
Thanks for looking.
Kathy