I'm a little late for
yard art Thursday
. Go there to check out the other yard art!
I was so exhausted when I finished painting out side yesterday that I fell asleep on the couch after supper and didn't post thes pics that I took.
Below is a frog on top of some old bird bath pieces piled up to look like a mushroom, vaguely. In front are some Primula denticulata, the drumstick primrose. I love these primroses!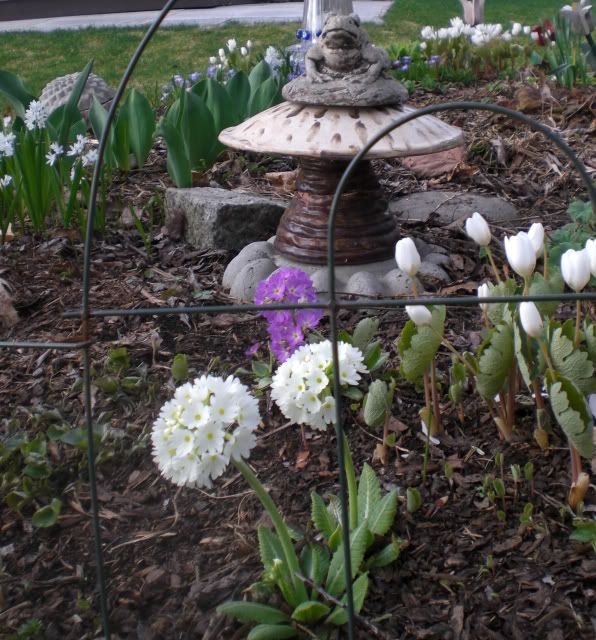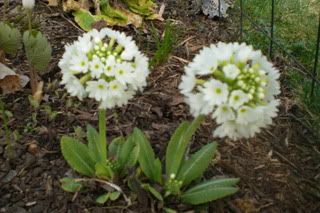 Primula denticulata "alba"
Next my feeble attempt at a concrete morel mushroom is in back of my Primula "Hose in Hose". You can see that the flowers appear to be one inside the other, which apparently is how gentlemen used to wear their stockings, with one turned down at the knee, hence the name.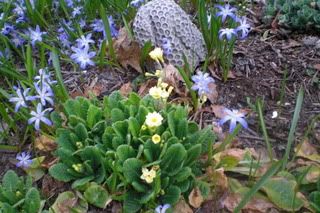 And my new mini daffs - my favorite garden art, flowers!
Hope flowers are blooming at your house too!
Kathy