I haven't posted cuz I lost my camera.
But now I've comandeered dh's.
Here's a garden project of sorts. Check out others at
The Garden Party at Keen Inspirations!

We had to cut down our Birch Clump. See the nice 4 foot logs?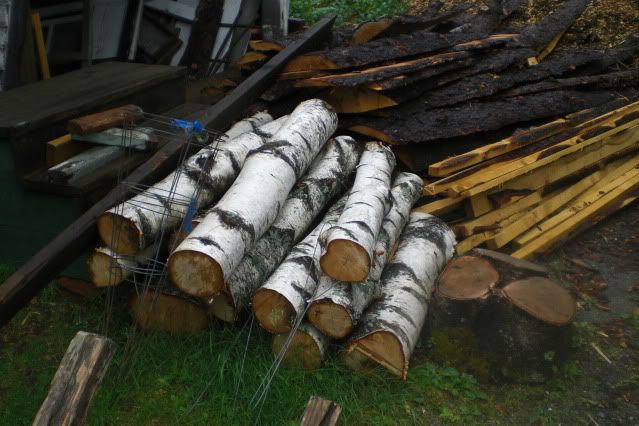 Well I've always wanted to try growing mushrooms, so I ordered some oyster mushroom plugs and drilled and hammered. The three logs took 300 plugs!
Then I put them on a pallet underneath the hemlock bush on the north side of the house. Water twice a week more or less. And wait (and wait)....
I've got my fingers crossed.
Since its going to be such a long wait, here's something to look at: a picture of a Luna Moth that was on the telephone pole outside our house one morning. I saw it from a distance and thought someone had put a little cut out umbrella on the pole. Maybe one of the little girls who live on our street. But no. I was amazed to see. It stayed all day then flew away at night.
Looks a bit like a mushroom, no?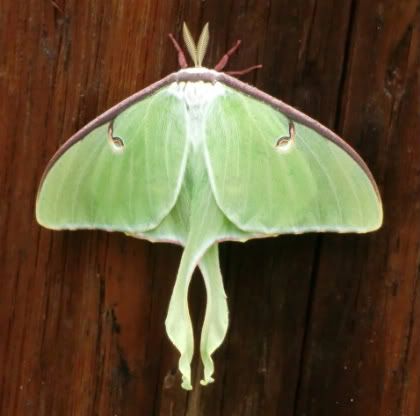 Have fun,
Kathy