I haven't been around much for a variety of reasons but i wanted to post once more before Christmas with Coloradolady/Suzanne. Check out her blog to see the other
Vintage Thingies!
I posted the Christmas Gnomes/Elves that my mom FINALLY gave me from my childhood a few weeks ago. Here are a few other vintage ornaments from my tree. The old Christmas balls I got a decade ago at a yard sale and also have the same in pink, but chose not to do pink this year.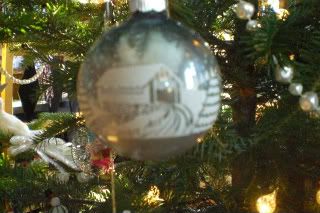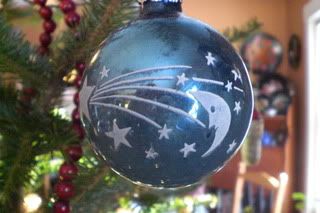 Here are two ornaments that we found when family went through my dear mil's belongings after her death a year and a half ago. My dh remembers them from his childhood.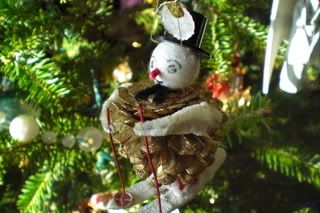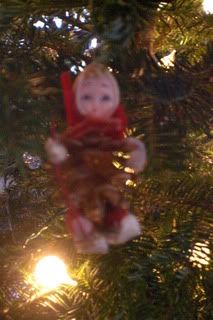 And here is a funny elf in a sleigh, he is the same as the
elves in the ornaments that I posted before from my childhood
except in a sleigh instead of a kind of wire and mesh bower. His pine cone is missing tho so I have him sitting on a hazelnut until I find the right sized pine cone.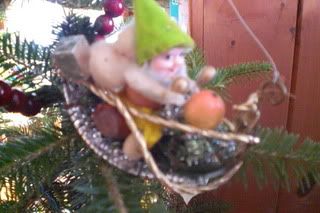 Merry Christmas everyone!
Kathy