I'm linking up to
Work of the Poet's Yard Art Thursdays.
Check out the other Yard Art posts there!
I love the way my dh stacked our birch logs then the cut down slabs of bark that the sawmill cut off first before making boards out of the trees that we cut down. (The operator brought a portable sawmill right to our drive way - it was very cool and interesting.)
Next to the pile is the old porch footing - concrete cast in a nail bucket (bucket long gone), and a round metal "box" from the dump on top.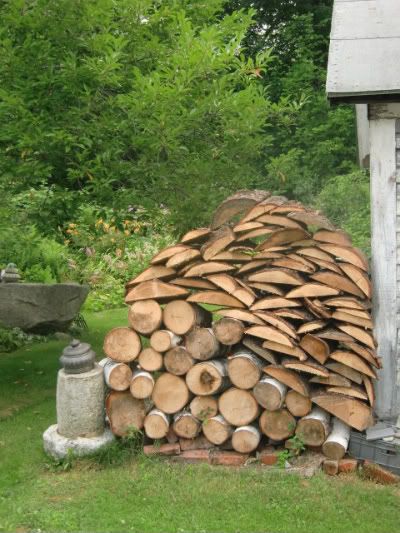 My neighbor piled some stones up on one of the stumps which is almost flush to the ground. I kept thinking of Mama Rabbit in Beatrix Potter when I was in my driveway.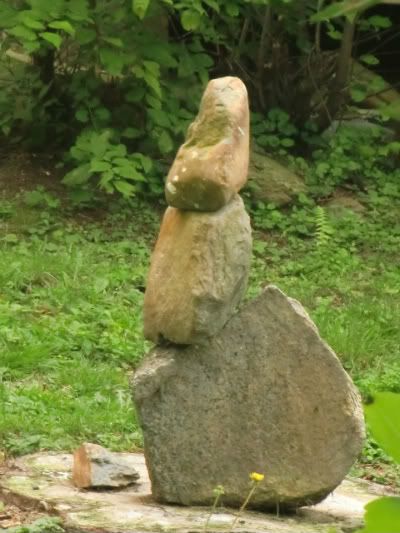 The funny thing is that my neighbor had them stacked differntly until they fell down, and that time they looked like Jemima Puddle duck to me! Can you see Mrs. Rabbit?
Kathy