Its a wintery January day, and I've been procrastinating on finishing the dress I'm supposed to be making. Check out the Other
Ruby Tuesday Posts at Work of the Poet!

Instead here is my Zorro again, and also the amaryllis that didn't quite open on Christmas Day. I'm proud of myself because I saved it from last Christmas. Last summer I had it on my porch. This summer I think I'll actually plant the bulb in the garden, and get it some nutrition.
Zorro in the gift basket (the red throw was already there, honest!):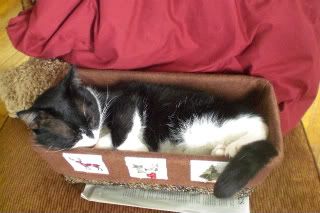 And here is the Amaryllis in bud. Had a hard time photoing it.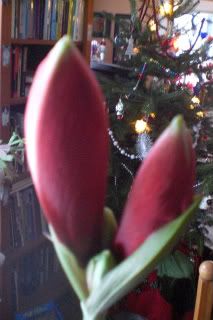 Kathy