I couldn't find my printable fabric last night, so I didn't make my plan... So I tried to do something different by making a star for the middle. Nah...
I never made these before - strips of fabric (the smaller ones are about 2.5 x 20inches) folded in half then hand sewed along the long edge and gathered. I gathered as I did it so I could use shorter thread, or embroidery floss in my case. They look like yoyos in the pictures, but they have more depth and texture in person.
I had already put the button box away when I discovered another flower so I grabbed a handy eyeball and put it in the middle for this photo: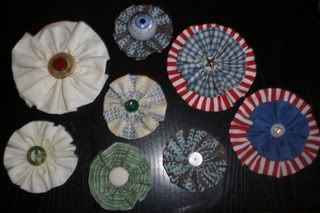 I really wanted to put the green one on my purse to be springy and St Patricks dayee, but it just didn't look right, so I did this.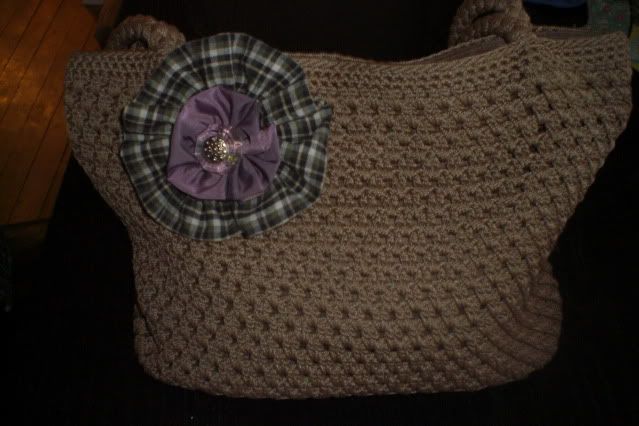 The lining is ripping out of this purse and I just can't find another one that I like enough to buy, so my plan is to make a new lining with a men's shirt. I'm hoping to post that Next Friday!
Check out
Lit and Laundry's Finished for Friday
to see some great projects!
Kathy