Here is a photo of one piece in a garden art display at the New Orleans Botanical garden a couple years ago when dh and I were there. I love these little houses and I want some in my garden! There were dozens, raised up in the air on poles or hanging. Can't quite figure out how to make them New Hampshire-proof though.

Here's another couple: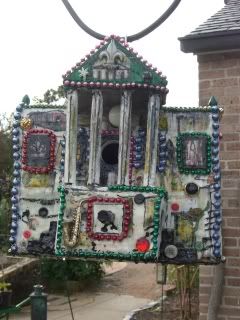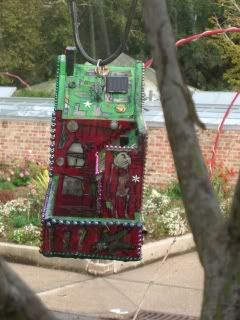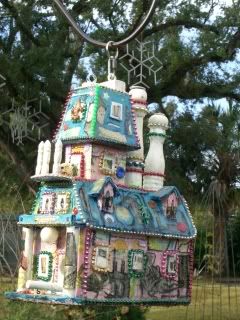 Yeah I added one more. I keep looking and thinking "gotta use this one its my fave!"
I'm linking to
Mary T's Yard Art Thursday
at Work of the Poet. Check it out to see other posts about yard decor!
Kathy