Here are some Halloween plate flowers that I made last year. Need to dig them out and decorate soon!
And another: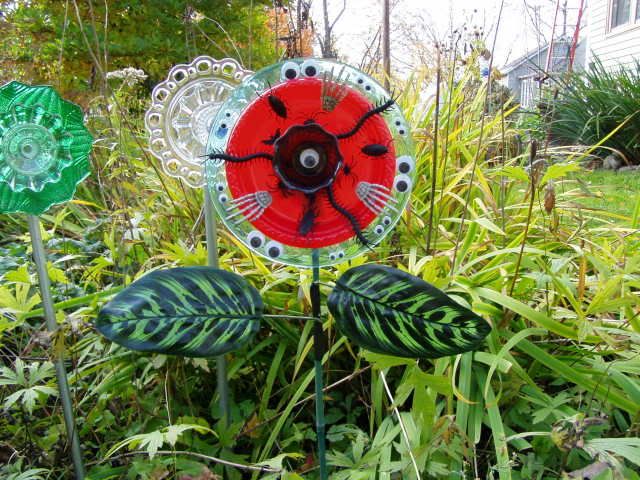 The one in the garden I gave as a hostess gift at a Halloween party last year. I just love those fake leaves with the Halloween plate flowers. Too bad they fade.
Next week maybe I'll get out the eyeballs and make something else.