I'm linking to Someday Crafts
Catagorically Crafting: Patriotic Crafts
. Check out what other people have done for the holiday!
I made a red white and blue glass totem and a plate flower.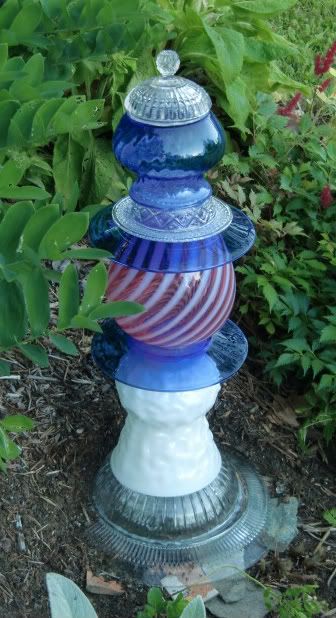 I don't have the plate flower mounted cuz I can't find my right glue, so laying on the ground just doesn't do the red glass justice. But here it is.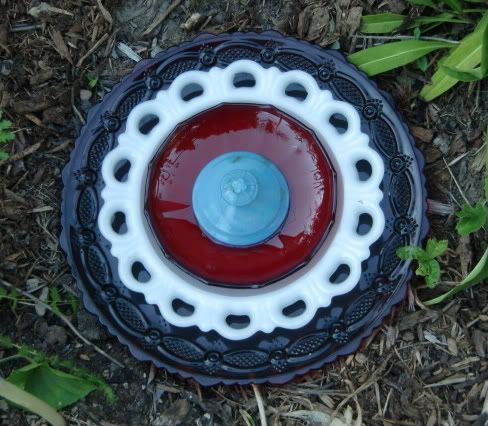 The totem is out front in the heat. I may move it after the holiday.
Happy Fourth!
Kathy