OK it finally rained and was cool enough that I made some more concrete stuff.
Here is Ringo who ran into the picture to give you an idea of the size of these 'shrooms!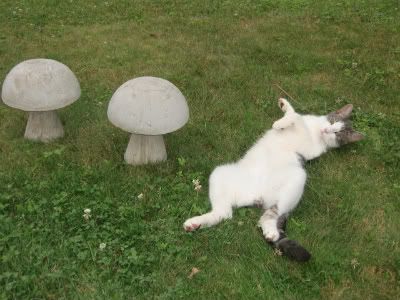 And here is one in its natural environment:
I made some other things, but they are still works in progress!
Check out the cool stuff at
Yard Art Thursday at Work of the Poet
and
Lit and Laundry's Finished for Friday!

Kathy
Udate: I secretly put one in a friend's garden whose birthday is Sunday. She hasn't found it yet.