I needed some more red white and blue pieces for holiday decor.
This post is about the
other
stuff that I got. Check out the
Vintage Thingys at Colorado Lady
to see lots of Vintage Thingies posts.
This pretty set of dishes and all these willow ware saucers: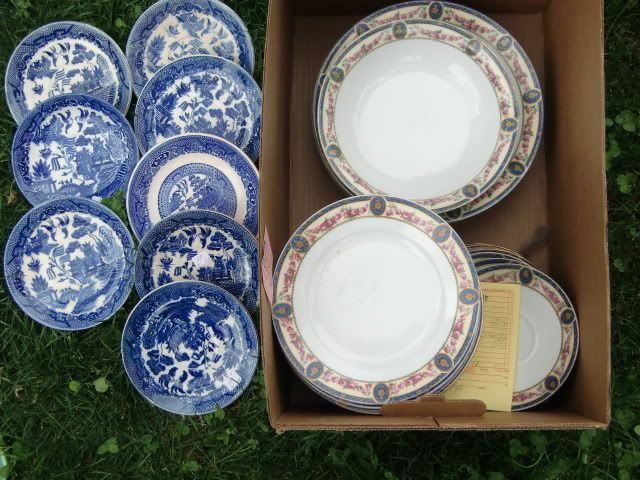 Here's a closeup of the dishes (They are white with pretty edges):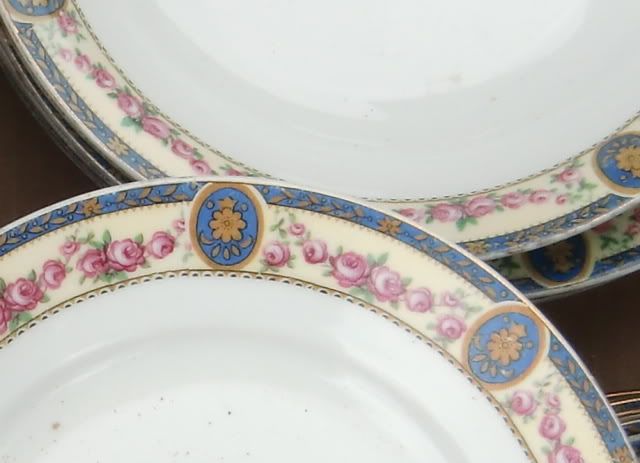 Here are some other saucers (25 cents each), and some clear pressed glass to use for garden art. The glass goes with a "set" of 3 that I have already. This will make 2 yellows but that's ok. The terra cotta markers and birds aren't vintage but they were also 25 cents each.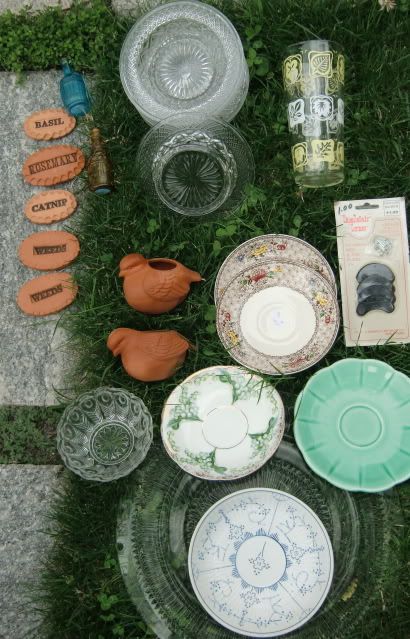 I love the lily of the valley saucer:
I did get some red white and blue stuff. I may post it on the Fourth!
Kathy