Check out the other
Yard Art at Work of the Poet!
I like to make concrete shapes and pile them up. I'd like to make really tall ones, but I haven't figuerd out what to use as spacers. Someday...
In the meantime:
The big blue pot and little concrete bird are "store bought"
Zorro likes this little one. Check out Spiderman's nemesis hiding in back of the trillium at the base of the rock: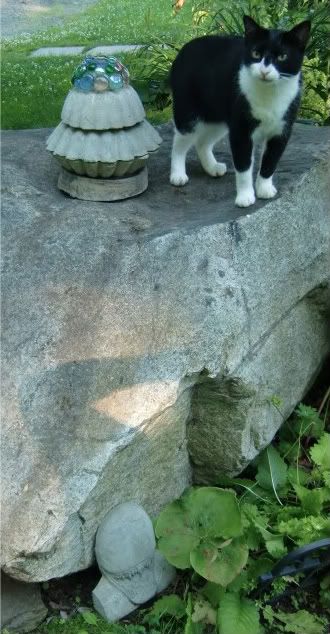 Stepping stone flower: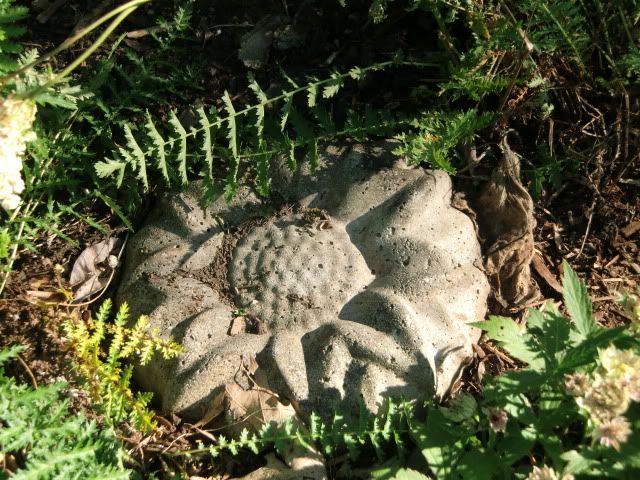 I love making things from concrete. Want to make some mushrooms over the weekend.
Kathy