Since I've been sewing lately, I decided to post some of my vintage sewing and fiber craft vintage items.
This pic includes a potholder that I embroidered when I was a little girl. I still remember how thrilled I was!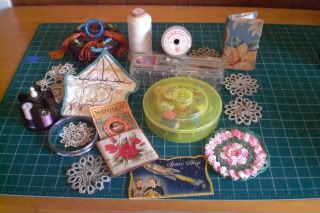 And this is the Sewing basket that my Pepere gave my Memere for their 1st wedding anniversary 1927. I also have my Memere's (grandmother's) ham and sleeve presser and other small things.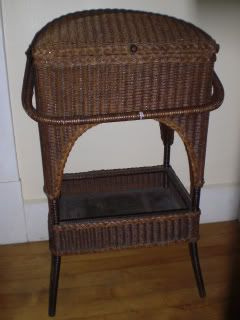 I've been getting ready to make Christmas presents lately. On Sunday I'll post a plate flower how to!
Visit Coloradolady to see all the other Vintage Thingy Thursday posts!
Kathy